Packaging – Hard to comprehend
Morrison, George The True Fruit Company (TTHC) specializes in the manufacture of natural honey, an eucalyptus variety made from the nectar of the eucapyptus tree in Australia and New Zealand. It has a distinct color and feel, as well as a high concentration of dietary Methyglyoxal, an antibacterial and antiviral organic compound.
With a price range of 60.00AUD to 230.00AUD per jar and a market saturated with sub-standard honey and deceptive ads, the selected packaging was critical to communicate the importance of the product and TTHC's dedication to quality and ethical production through an impactful and engaging brand identity and packaging design. Marx Design, an Auckland-based graphic design company and packaging specialists, was charged with communicating the rarity and importance of such a product using a material and structural language.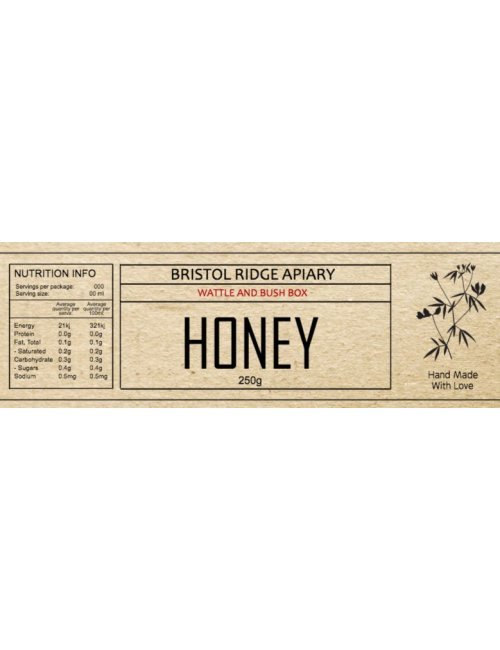 Understand packaging layers – of your packaging and of your mind
There are three layers of food packaging containers: exterior packaging, inner packaging and product packaging. Your product may require one or all three of them.
It's the first thing a consumer can see. It's exactly what saves the commodity from the elements. This may include the package in which the merchandise is packaged or the shopping bag in which the item is sold in the supermarket.
Lumi is what holds the food tightly nestled in the exterior wrapping. This may be packing peanuts or tissue paper that prevents anything from being jostled or scuffed. Or maybe it's a sealed bag that acts to protect freshness.
It's what most people think about when they think of packaging: it's the package the gift comes in, the bottle with a sticker, the logo on the garment, the candy bar wrapper.
Each of these layers of packaging gives you an opportunity to share a portion of your story.
In 2019, I returned to the project to create packaging for Rare Harvest, a limited-edition TTHC mnuka honey certified at an incredible 1,700+ MGO (31+UMF), the highest ever registered. Marx Design, in collaboration with Think Packaging, expands on the material language of value and rarity that defined the first collection, while also incorporating the Mnuka blossom theme.
"When it comes to blooming, the Mnuka tree is famously fickle, requiring just the right mix of sunlight, warmth, gentle breeze, and rainfall. Despite New Zealand's similarly fickle climate, you'd think a great harvest would be a once-in-a-lifetime occurrence." – Architecture by Marx
Marx Design created a new framework, inspired by the Mnuka tree's five petal white blossom, in collaboration with Think Packaging, that extends the material language of previous ranges. This contains a one-of-a-kind honey jar with a hand-turned lid crafted from sustainably sourced heart rimu, as well as a custom honey drizzler.
The approach to packaging, as explored in BP&O's analysis of The True Honey Company's first range, not only protects during shipment but also avoids the ubiquity and less-than-eco-friendly quality of bubble wrap or polystyrene pellets. It emphasized the product's value and ethical integrity through design, using a sturdy and environmentally friendly structure. With a fold-out presentation, these boxes formed and added an unexpected performative dimension, extracting complexity from a traditional material through form and imaginative thinking. It's amazing that Marx Design was able to take this even further with Rare Harvest, designing the box to imitate the form and color of the Mnuka blossom, creating a more direct link to nature while still becoming a lovely aesthetic gesture.
The graphic is dominated by shape and content, as it was in the early range. Both the first range's black surface and this later release's blossom white surface, in combination with the art of its manufacturing (even surfaces and intersections), help to differentiate the items and have shelf presence. All of this fits neatly into the emerging super-premium market, where form, structure, texture, and finish are increasingly becoming integral elements of the tale, rather than just surfaces on which to present it.
Printing isn't something you're going to do before the template is done. But you're supposed to worry about this way before you get to that point! It's not only connecting to a printer that can make sure you're solid on printing costs, so they'll be able to send you detailed details that will help the designer plan files.
A few packaging and creative topics you're going to want to talk about:
If you are using a regular package or sticker, printers should be able to include dieline templates that can be exchanged with the designer.
Your printer is going to need a vector format. If you need to be a layered file? Are you supposed to have cut-lines or not? A print-ready file (usually Adobe Illustrator (.ai), Photoshop (.psd), PDF or EPS) should be given to the designer. You will not be able to access these files if you do not have the correct program, but your printer would be able to do so. The designer can also deliver graphic mockups in a PNG or JPG format (which everyone can open). Make sure you understand which file forms are what you will deliver to the right people.
Some printers would be able to fit every Pantone hue. Others (especially less costly options) would have a small color palette for you to work with.
What kind of printer do you use? If they are reversed, what is the minimum order number? How are the prices scaled?
The effect is a piece that is vibrant in color and shape, with fine material detail to follow. On the inside surfaces of the sleeve, knowledge is sequenced and the experience is controlled over time. In this way, packaging becomes more performative and unforgettable in relation to the opening experience. It constructs the story alongside realistic concerns, with meaning implied in a variety of ways other than the familiar and increasingly prevalent foiling. The TTHC logo now looks a little dislodged from a much more advanced packaging experience, and this also applies to the monitoring of Rare Harvest on the jar, where the graphic falls short. There are tiny information that show how the brand is evolving into an elegant overall experience rather than relying solely on the graphic.